A new Armed Forces learning resource has been launched aiming to help schoolchildren between the ages of 5-16 learn more about the work of the Armed Forces.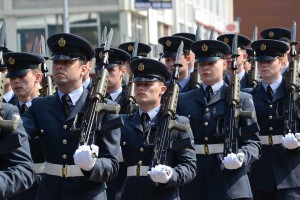 The resource, hosted from its own website uses five sections to explore key questions that students may have about the Armed Forces. These include why we have the Armed Forces, their role in Britain's history, their work at home and abroad, and what it is like to work for the Armed Forces. Additionally, a separate section containing lesson ideas for teachers is included to be used in English, History and Citizenship classes.
As well as providing a fantastic means for educating younger generations about the history and work of the Armed Forces, the Learning Resource also represents a great opportunity to raise awareness of the positive contribution the Armed Forces make on both a domestic and international level.
Each section contains a variety of links, photos and videos for interactive learning, as well as contributions from across the Armed Forces. These range from reservists and cadet members to veterans and Generals, all of whom are enthusiastically backing the initiative. Other people involved include historian Dan Snow, who produced the introduction to 'The Armed Forces in our History' section, focusing on the two wars that have "shaped our world".
The learning resource has been launched by Number 10 with backing from the Ministry of Defence. Defence Minister for Personnel, Welfare and Veterans, Anna Soubry said:
The role our Armed Forces play in the security of our country is as vital as ever, supported by peacekeeping and humanitarian work carried out right across the world. With the centenary of the start of the First World War this year, the teaching pack offers an excellent opportunity for people to learn more about the breadth of our Armed Forces past, present and future.