Reservists give up their spare time to serve in the Reserve Forces, balancing their civilian life with a military career to ensure that should their country require them, they would be ready to serve as part of the military.
The Reserve Forces make up approximately one sixth of our Armed Forces personnel and as such are integral to protecting the nation's security at home and overseas, particularly providing capability in specialist areas such as medical and cyber.
Reservists are currently supporting operations worldwide.
However, the contribution they make to our Armed Forces often goes unrecognised. As such an annual Reserves Day was created to highlight and recognise the valuable contribution Reservists make to our Armed Forces.
In 2019, Reserves Day is being celebrated on Wednesday 26 June.
Celebrating Reserves Day
Reservists are everywhere, but you might not know it. So on Reserves Day, our Reservists wear their uniform in their civilian life – here are some from the last few years! Keep an eye out for them this year.
We're asking employers to thank our Reservists across the UK for their dedication, professionalism and commitment to serving our country. Whether you are a large organisation, small business, charity or self-employed, show your support on 26 June by holding a workplace talk, organising an event or just publicly showing your support to celebrate Reserves Day. Look at our toolkits for more suggestions. 
Meet some Reservists
Lisa McKenzie, RAF Reservist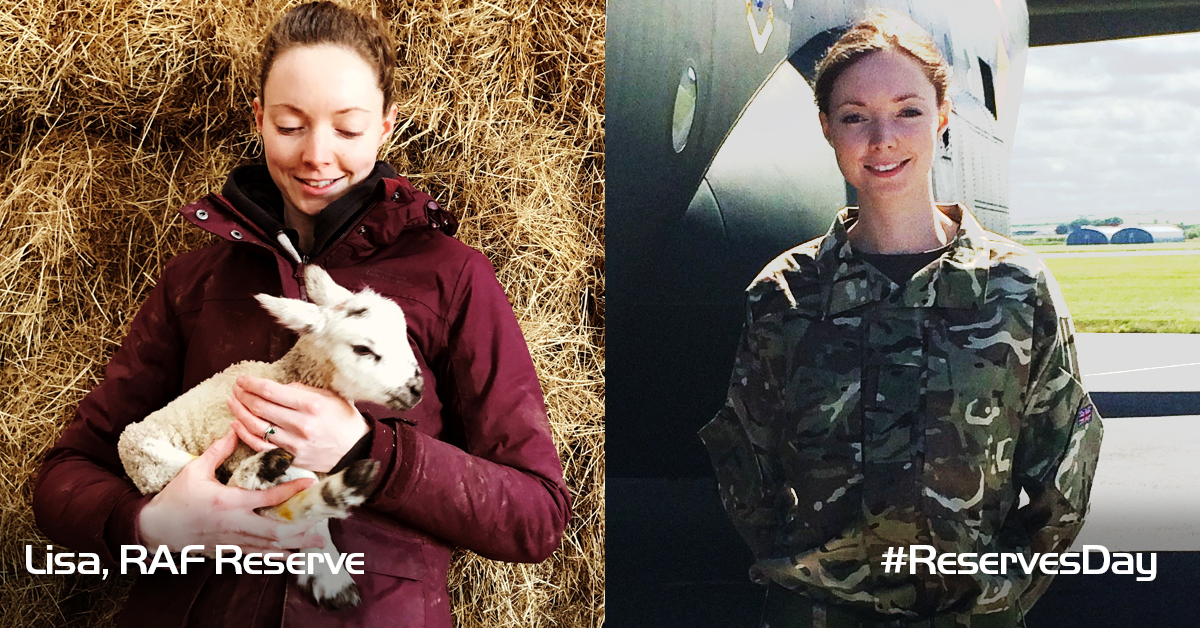 In her civilian life, I'm a strategy manager for energy management company Veolia. My husband and I have also started farming, and have bred 280 sheep from an initial flock of just 30.
My job is working out how to recycle waste water into energy as part of the 'circular economy'. Combining a challenging civilian job with an RAF Reserves role gives me the best of both worlds. Glasgow based 602 Squadron's specialism in Flight Operations matches my interests."
My reservist training has helped me with my prioritisation skills and sense of urgency. In general, I think diversity in life can only be a good thing for someone's perspective on life, so training in something so vastly different to my day job and returning to a learning environment has helped me become better at dealing with pressure in my civilian work. I really enjoy the development and strategy side of things."
Read more of Lisa's story here
Holly Jarvis, Army Reservist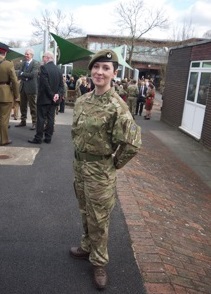 In my civilian life, I'm a team assistant for WorldFirst (a foreign currency exchange company based in the City). As a Reservist I'm a trooper with the Honourable Artillery Company that is the oldest Reserve unit in existence.
I joined the Reserves due to the research I did for my final degree project at London College of Fashion; I studied special effects and prosthetic make up and my third year design project was centred around what it means to be a soldier throughout the last century. This involved me looking into first hand accounts of soldiers' experiences and something that really struck me was that despite opinions towards political reasons of warfare, a majority of soldiers believed that they were doing something to help, something that would make a difference. It was a new level of respect for me; it led to me going to a Reservist open evening and the rest is history! I've just finished my phase 1 training and can't wait to be deployed.
Harnish Patel, Royal Naval Reservist
In my civilian life I'm a Chartered Surveyor for Hughes Ellard Ltd – and in my military life I'm a Royal Naval Reservist specialising in Maritime Operations. The highlight of my career was being mobilised for the Paralympics 2012 where I represented the Royal Naval Reserve during the opening ceremony. Being a Royal Naval Reservist gives me the adventure and challenge that I crave, and it trains you to deal with all sorts of challenges. Being a Reservist is also all about team work – I absolutely love it.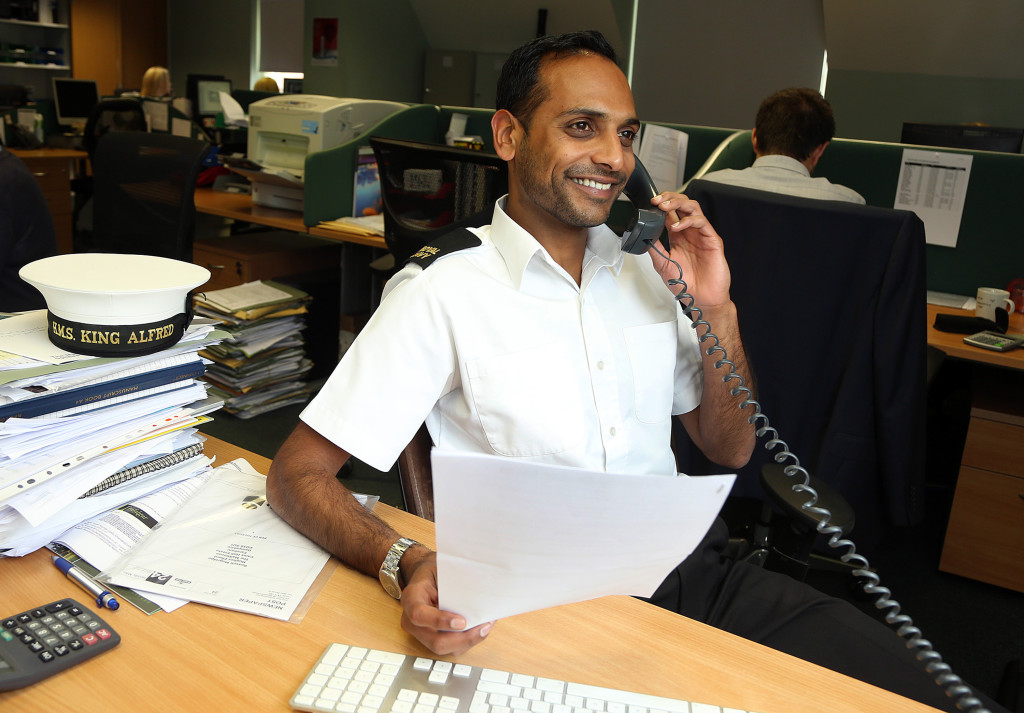 Interested in finding out more about Reserves?