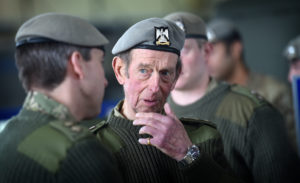 His Royal Highness The Duke of Kent has confirmed he will represent Her Majesty The Queen at this year's Armed Forces Day National Event on 25 June in Cleethorpes.
As part of the event the Duke, who served in the Armed Forces in the UK and overseas for 21 years, will take the Royal Salute for a tri-service parade of serving personnel, veterans and cadets.
A Spectacular Day
Around 100,000 people are expected to attend the Armed Forces Day national event and with just over five weeks to go until the big day, there are already plenty of things to look forward to.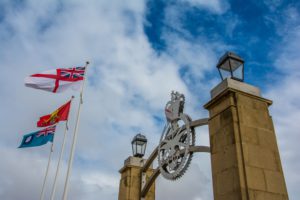 Events will kick off in the morning with a spectacular display from the Red Arrows. The Battle of Britain Memorial Flight, Parachute Display teams and the Royal Navy Black Cats helicopter display flight will follow throughout the day.
Meanwhile HMS Blyth, a Royal Navy Mine Countermeasures Vessel, will be visiting the coastal town and will be open to the public, plus military land vehicles such as the AS90, a Warrior and a Terrier will be on display in the park.
For more information, please visit www.armedforcescleethorpes.co.uk