Every year, the Armed Forces Day National Event puts the host town or city in the spotlight, gathering national media and public interest. The National Event hosts for 2019 and 2020 have been selected. In 2019, Wiltshire Council will host the event in Salisbury, while in 2020 the event will take place in Scarborough, delivered by Scarborough Borough Council.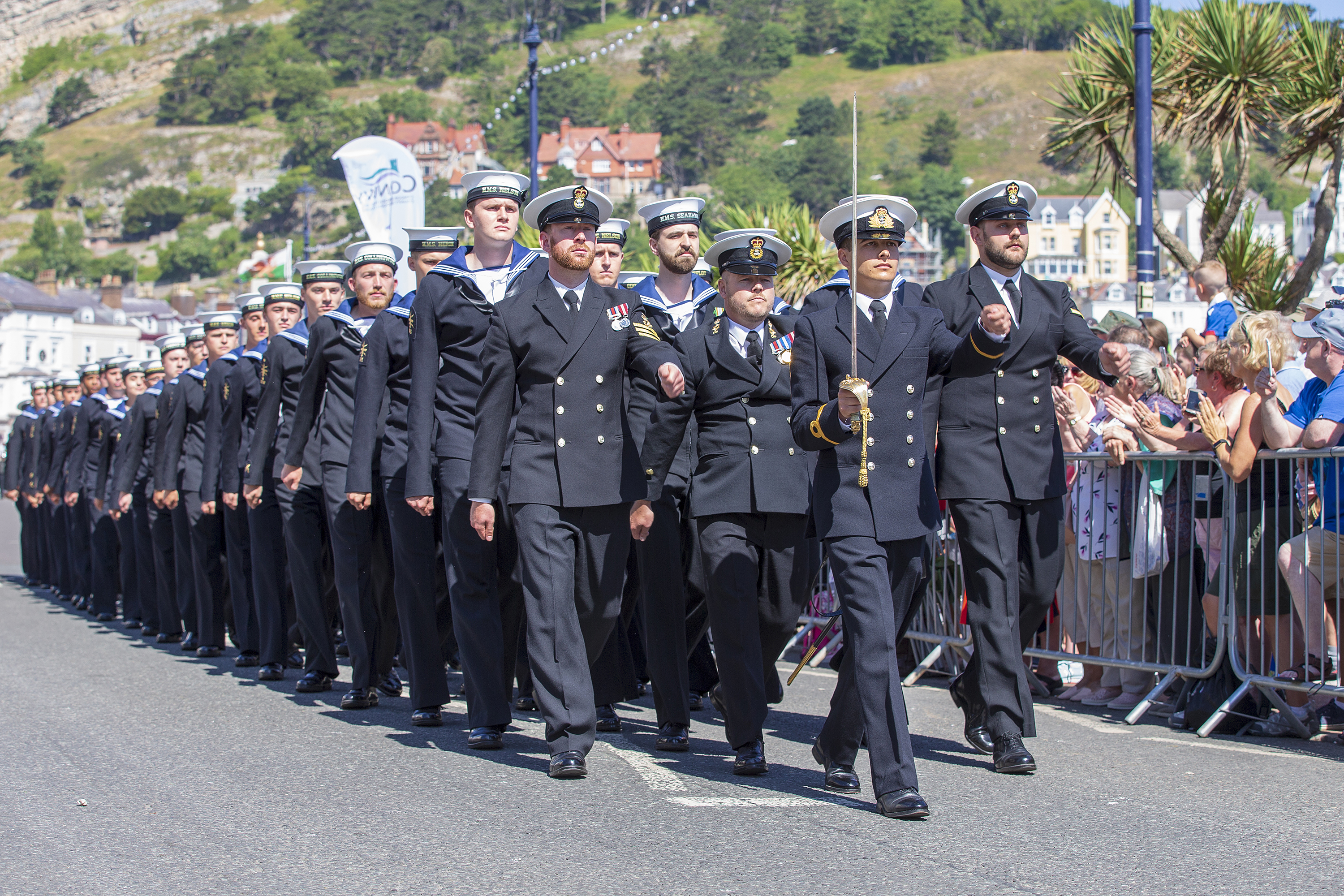 The 2019 National Event will be held in Salisbury, a city steeped in military history, on Saturday 29 June 2019.
On the announcement of Salisbury as 2019 hosts Defence Secretary Gavin Williamson said:
Salisbury was a natural choice to host Armed Forces Day in 2019.

The city has a historic link with our Armed Forces and our troops demonstrated once again their bravery, dedication and skill during the central role they played following the reckless nerve agent attack here this year.

Our extraordinary service men and women continue to help Salisbury and the people of this beautiful cathedral city through the clear up and investigation, and it's extremely fitting that next year the city and the entire nation will be able to thank them here for their commitment and unwavering service to protecting our nation from the deadliest of threats.
Baroness Scott of Bybrook OBE, leader of Wiltshire Council, said:
I am absolutely delighted that Salisbury has been selected to host the Armed Forces Day national event next year. Wiltshire is proud to be a military county and the armed forces and their families make up a significant proportion of Wiltshire's population. This is a fantastic opportunity, on behalf of the whole country, to recognise and celebrate what they do.

It will also be an opportunity to all say thank you for the work they have undertaken in Salisbury to ensure that the city is safe and can return to normal.

The event is the national focal point for celebrations and recognises the hard work and sacrifice of those that serve this country.

During recent months in Salisbury, we have seen how strong the links are between the city and our armed forces community. To be selected to host the national event in 2019 is a wonderful way to thank our service men and women for their contribution and for the job they do to keep us all safe.
More details of the event programme will be revealed in the coming months.
More information about the Armed Forces Day National Event in Salisbury can be found on the Wiltshire Council website: www.wiltshire.gov.uk/salisbury-afd 
Bids for the 2021 Armed Forces Day National Event will be invited from 1 December 2019 until 15 March 2020. Please email armedforcesday-events@mod.gov.uk nearer this time for the latest guidance on how to apply.