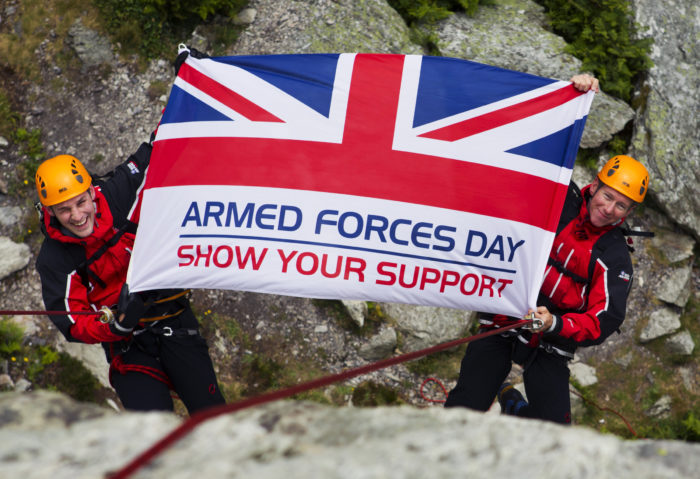 Armed Forces Day is a great opportunity to show your support for our Armed Forces and their families.
This year our sailors, marines, soldiers, airmen and airwomen have been busy supporting the response to the Coronavirus pandemic and have continued to deploy on operations at home and abroad.
Join the nation in coming together to celebrate and show appreciation to the Armed Forces and the work they do.
There are lots of events planned for 2021, find your local event here.
Whilst some events may be affected by the pandemic, there are still many ways in which you can show your support. The Armed Forces Day website has been updated to include a Virtual Toolkit, with lots of ideas for how you can show you support from the comfort of your own home.
These include:
Attending an online event.
Flying a flag for the Armed Forces.
Printing off Armed Forces Day colouring pages.
Using the hashtags #ArmedForcesDay or #ReservesDay on social content.
Alternatively, you could organise your own virtual event for your friends, family and local community.
Ideas include:
Inviting attendees to take part in an Armed Forces Day themed quiz, bingo or bake-off.
Organising a virtual 'tea party' with family and friends.
Inviting a local historian to speak about the history of the Armed Forces.
Challenging others to take part in a 'Build your own' competition, for instance build your own Spitfire or Tank.
Arranging a virtual watch party for your community to watch a military themed film or military-history documentary online at the same time.
Download the Toolkit for a range of ideas.
If you'd like to tell the public about your event and encourage more people to attend, don't forgot to register your event here.