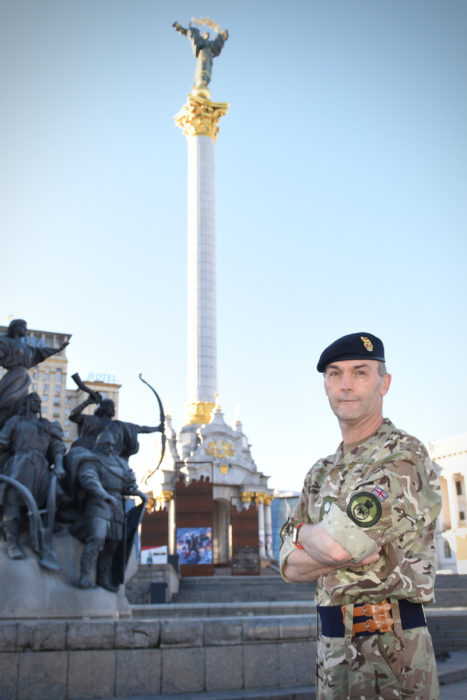 You could say that it has taken Colonel Sion Walker 30 years in education, and about the same length of time as a reservist to get from Aberaeron in West Wales to the Ukraine in Eastern Europe.
On the other hand, it took him no time at all to accept the invitation to go and Command the UK's effort to work with the Ukrainian military in a training role.
It was thanks to his joint military and civilian experience, gained over three decades, that made him the right man for the job.
"The stars aligned for me. I'd reached a crossroads in my career. In my civilian life I was head of faculty in a comprehensive school. I'd been teaching for 30 years, and it was time to do something different.
As a reservist I'd been invited in 2016 to go to the Ukraine as Deputy Commanding Officer to help set up the training that we were delivering to their military, and before I finished my tour in early 2017, I was asked if I'd go back as the Commanding Officer."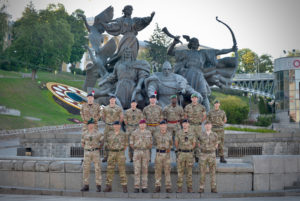 It was too good an offer to turn down. So, by June the same year he was back again in the Ukraine to spend a year in charge, putting his experience to good use.
"Since I commissioned in 1991 my two careers have complemented each other. My degree was in product design, which is all about solving problems, which as an Army officer, is what you spend a lot of your time doing – trying to improve and develop the skills and knowledge of your soldiers."
Having missed out on the chance to join up as a Regular in his early 20s, advice to get his full teaching qualifications linked to a change in the age of entry into Sandhurst meant he just missed out, Sion joined his local TA as a soldier.
Which is how, 30 years on, you might say that everything has worked out well.
And more than that, it is delivering for Colonel Walker not only a chance to do something different, but a new sense of service and satisfaction.
"Being a reservist means I'm able to serve my country. For me, it's important to give something back. It means I have been able to use my skills sets that I was developing as an educator and in the army to complement each other," he says. "In the school it gave me a different outlook on life. Some people whinge about how bad things are, but these people normally haven't seen much of the real world. So, thanks to my military experiences, I have a better balance in life, which means I don't get vexed.
"It means you're more robust as a person. And I've been able to give young people better advice in school, because you've seen more than many of your colleagues.
"So, I get youngsters asking me for careers advice about joining any of the Armed forces, and that is very satisfying."