His Royal Highness The Duke of York will be attending this year's Armed Forces Day National Event in Guildford on Saturday 27 June, representing Her Majesty The Queen and The Royal Family.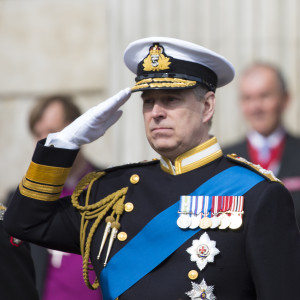 At the event The Duke will take the salute from a tri-service parade of Serving personnel, veterans and cadets as they march from the bottom of Guildford High Street through the historic town centre to an afternoon of entertainment and outdoor events at nearby Stoke Park. The Red Arrows will fly over the parade as the Duke takes the royal salute.
Members of the Royal Family have supported Armed Forces Day National Events since its inauguration in 2009.
The Mayor of Guildford, Councillor Nikki Nelson-Smith, said she was delighted to welcome The Duke of York to Guildford, adding:
"We are tremendously proud to be hosting such a magnificent event and hope that people from our local community, across the UK and abroad will join us for the celebrations."
The Duke will wear the uniform of a Vice Admiral in the Royal Navy, having actively served in the Royal Navy from 1979 to 2001, including piloting the Sea King helicopter in the South Atlantic during the Falklands conflict in 1982.
In addition to Vice Admiral, the Duke holds many military appointments, including Commodore-in-Chief of the Fleet Air Arm, Colonel-in-Chief of the Yorkshire Regiment, Royal Colonel of the 2nd Battalion Royal Regiment of Scotland, Colonel-in-Chief the Royal Irish Regiment, Colonel-in-Chief SASC (Small Arms School Corps, Deputy Colonel-in-Chief of the Royal Lancers, and Honorary Air Commodore of RAF Lossiemouth.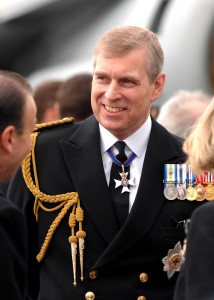 The National Event in Guildford will begin with a special service at Guildford Cathedral followed by a tri-Service parade, which will include bands, veterans and cadets forces. In the afternoon and early evening the outdoor arena in Stoke Park will play host to family fun events including military demonstrations and open-air performances from a variety of musicians and entertainers.
For more information visit our National Event page, or if you can't get to Guildford why not check our Find an Event section to find out where you can celebrate the day and how you can show your support for the Armed Forces.
You can also show your support by posting a picture of a military salute using the hashtag #SaluteOurForces on facebook or twitter, adopting a Twibbon as a brilliant visual way of getting behind our Armed Forces and joining our mass coordinated effort of support on Thunderclap.