Traditionally, St George is a symbol of England's chivalry and bravery. 
But he's also the namesake of the Royal Regiment of Fusiliers' pet dog, a young Otterhound right at the start of his military career.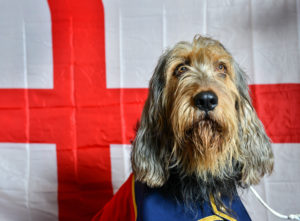 The 18-month-old pup has been involved in military operations including deploying on Exercise Tractable on Salisbury Plain with thousands of troops and 1200 military vehicles including tanks and warrior armoured vehicles.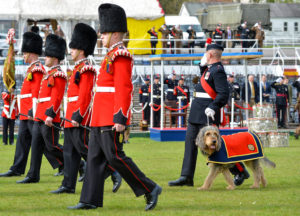 And today George is marching in full uniform with the Royal Regiment of Fusiliers as they mark St George's Day as their birthday – they were formed on 23 April 1963 – with a parade at their home base of Tidworth.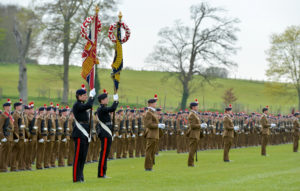 This parade is a particularly special occasion for the Fusiliers, as it also marks the retirement of their regimental colours, which commemorate their battle honours over their many years of service.