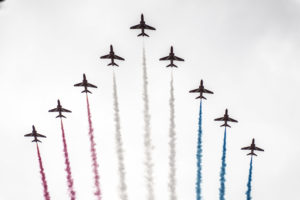 Next week, the nation will celebrate Armed Forces Day and recognise the work of the UK Armed Forces and wider Armed Forces community.
Throughout next week, the Armed Forces Day Facebook and Twitter channels will be showcasing everything from behind the scenes tours of military kit, to Q&As with personnel, quizzes and more!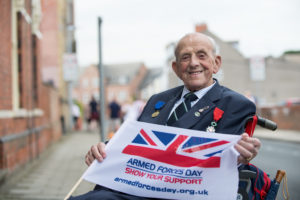 Why not prepare to #ShowYourSupport by downloading and using our all-new Twitter and Facebook cover images, or even trying out our all-new video-conferencing background! All are available to download here: https://www.armedforcesday.org.uk/get-involved/events-toolkits-resources/toolkits/
Here are just a few ideas for how to celebrate Armed Forces Day virtually on Saturday 27 June:
Join us on Facebook and Twitter throughout the day for a programme of online events including interviews with military personnel, performances from military bands, exclusive behind the scenes access and more!
Host a virtual celebration with friends and family via video chat from virtual BBQs or picnics with friends online or even an Armed Forces themed quiz! Remember to share your photos with us by using #ArmedForcesDay on your posts.
#SaluteOurForces is a simple way for anyone to pay tribute to the British Armed Forces community for their hard work, dedication and efforts to and keep us safe in the UK and across the globe. To join in, simply send us a photo or video of yourself or your friends and colleagues saluting! Find out how to submit your images here.
If you know someone in the Armed Forces community whether they're currently serving or a veteran, you could send them a message or give them a call to show your support for the work they do.