Reservists donned their military uniform with pride yesterday in honour of the first ever Reserves Day.
Previously called 'Uniform To Work Day', the change in name reflects the renewed emphasis on demonstrating the support to our Reservists, and the valuable contribution they make to our Armed Forces.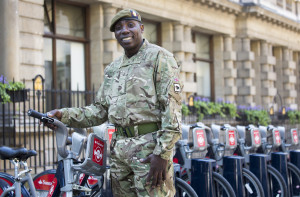 Employers such as British Airways, Bentley, BT, National Express, Rolls-Royce, Tesco, The AA and Vodafone, as well as a number of industry partners including BAE Systems, Carillion and Serco, all showed their support by holding events and seminars to promote the work of their employees who are Reservists.
Reserves Day was also marked by an event hosted by the Defence Secretary Michael Fallon, at Admiralty House in London. Ministers and senior military personnel attended and were joined by more than 20 Reservists and their employers as a way of saying thank you to those who continue to make the effort support the work of the Reserve Forces.
Speaking at the event, Defence Secretary Michael Fallon, said:
Reserves Day is the moment to celebrate the bravery, sacrifice and service of all those who give up their spare time to protect our nation's security at home and overseas.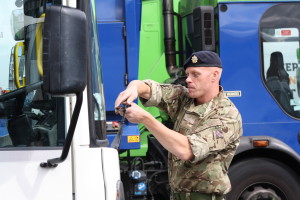 Today is our opportunity, on behalf of Government and the Armed Forces to recognise our Reserve Forces and to salute the supporting cast, those employers and families who provide the support and strength to ensure our personnel can keep on keeping on.