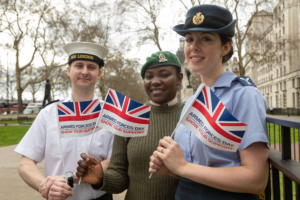 Following the announcement of the cancellation of this year's National Event in Scarborough, here's a reminder of some things you can do to show your support for our Armed Forces on 27 June from your home.
You can get involved online by joining us on Facebook and Twitter to keep up to date and show our Armed Forces how important they are to you.
#SaluteOurForces is a simple way for anyone to pay tribute to the British Armed Forces community for their hard work, dedication and efforts to and keep us safe in the UK and across the globe. To join in, simply send us a photo or video of yourself or your friends and colleagues saluting! Find out how to submit your images here.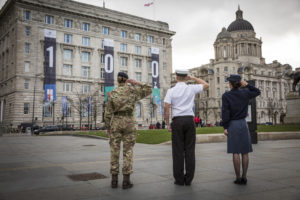 If you personally know someone in the Armed Forces, you could send them a message or give them a call to thank them for helping to keep the UK safe.
More exciting content and online activities will be announced in the coming weeks so follow our channels or stay in touch by signing up to our newsletter.
Please note that Armed Forces Day events may be affected by the Coronavirus outbreak. Please contact the individual event organisers, using the contact details provided on the 'Find Events' pages, for further information on specific events.