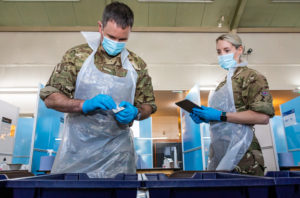 During the unprecedented events of the past year, the Armed Forces have been steadfast in their support to the NHS and local authorities to battle the Covid-19 pandemic.
From helping to build vaccine sites, to supporting community testing and providing clinical support to the NHS, the Armed Forces are working tirelessly across the UK in the national effort to beat the virus.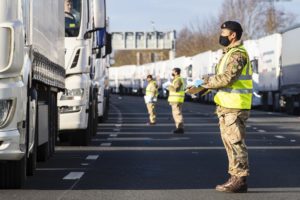 The Armed Forces have also continued to deploy on operations at home and abroad, from supporting civilian agencies in Kent to alleviate border crossing congestion over Christmas, to deploying on training, peacekeeping and counter-terror missions across the world.
On Saturday 26 June it is important, now more than ever, that we come together to recognise their efforts and show our appreciation for all the work they do.
Although Armed Forces Day events may still be affected by the Covid-19 pandemic, there are still ways that you can show your support in 2021. In the next few months we'll be updating the website with ideas for virtual events and activities.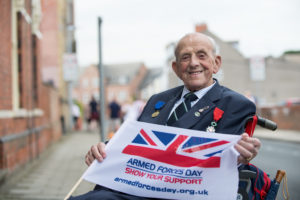 There are many exciting events planned across the country to mark Armed Forces Day 2021. Find your local event and keep updated on plans here.
Up to £10,000 of funding is available for your event and you can apply here before applications close on 1 March.
Follow our Facebook and Twitter for all of the latest news and inspiration and ideas to show your support for the Armed Forces this year.