Reserves Day today honours the work and commitment of our dedicated Servicemen and women who make up the UK's Reserve Forces.
From bin men to builders, and postmen to parkour athletes Reservists represent a huge variety of careers across the country and today is a chance to highlight the incredible commitment they make.
Reserves make up one sixth of the Royal Navy, Army and Royal Air Force and are integral to protecting the nation's security at home and overseas, including UN peacekeeping operations around the world in Cyprus, South Sudan and Somalia.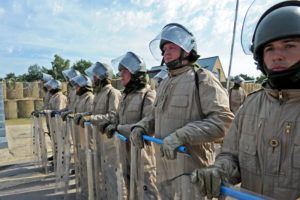 Minister for Defence Veterans, Reserves and Personnel, Mark Lancaster, who is today attending a UN Peacekeeping Defence Ministerial in London to improve peacekeeping around the world, said:
Reservists are a vital part of our Armed Forces and make a massive contribution to operations in the UK and overseas, including UN peacekeeping operations, to which they bring an incredible variety of skills and experience.

And just as important are the knowledge and skills they gain from the military which they take back to their employers. All our Reservists give up their time to serve their country and it is an honour to celebrate the work they do.
Chief of the Defence Staff, Air Chief Marshal Sir Stuart Peach, said:
Reserves deliver critical operational capabilities for Defence every day, across the globe and across the range of operations.  Integrated with their Regular counterparts, as part of a Whole Force, they do an incredible job.  We are indebted to these men and women who give up their spare time to serve the nation.

Reserves Day is an opportunity for all to recognise and celebrate both the work of the Reserve Forces and each individual.  We are extraordinarily proud of our Reservists: it is important we tell them, and show our gratitude on this day.
Reserves Day is also an opportunity for the hundreds of employers across the country to recognise their Reservist employees.
Defence Secretary Michael Fallon officially launched 2016's Reserves Day at a recognition reception, hosted by Foreign Secretary Boris Johnson on Tuesday, attended by over 100 Reservists and their employers including National Express, the Scottish Ambulance Service, HSBC, Vodafone and BT among others.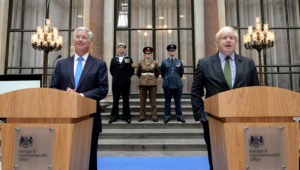 This year also saw the 1000th signatory from the private sector to the Armed Forces Covenant which promises flexible and supportive commitment to reservist staff.
Reservist, Kingsman Danny Harrison, 25, a Liverpool based Parkour athlete and teacher who serves with 4th Battalion, The Duke of Lancaster Regiment, has just taken part in pre-deployment training for an upcoming deployment on Op TOSCA, the British contribution to the UN Peacekeeping mission in Cyprus.
He said:
I joined the Reserves because I just wanted to try something different, and I absolutely love it, it's been one of the best decisions I have made in my life.

I've learned so many skills since joining the Reserves that I never would have learned normally. The things I have been taught about public order are skills you don't really get the opportunity to learn in civilian life.

As of 1st July 2016 there are 27,670 fully trained Reserves across the three services. There are a total of 35,090 Reservists in the Armed Forces including fully trained and those undergoing their initial training.