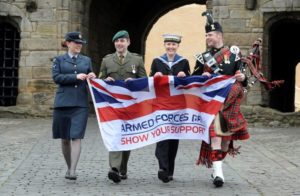 MOD Crown Copyright.
Armed Forces Day is just two weeks away! Giving you the chance to recognise the work of our Armed Forces and discover more about what they do. Keep an eye on our Twitter and Facebook channels as they will be updated throughout the day with lots of exciting content and the Armed Forces Day website for more details on events near you!
Find an event here: https://www.armedforcesday.org.uk/find-events/
Armed Forces Day will be marked on Saturday 26th June and there are lots of ways you can get involved.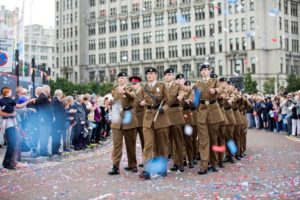 MOD Crown Copyright.
Why not try one of the ideas below:
Invite your family, friends or local community to join together to take part in an Armed Forces Day themed quiz, game of bingo or even a bake off.
Build your own Spitfire, Tank or Air Raid Shelter, using materials from around your home.
Arrange a virtual watch party for your community to watch a military-themed film or documentary.
Print off some bunting or fly a flag for the Armed Forces.
Download our Virtual Toolkit for many more exciting ideas!
Don't forget to use #ArmedForcesDay to show us how you're marking the day.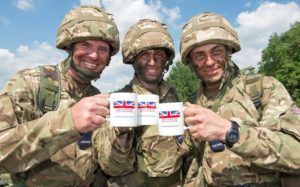 MOD Crown Copyright.