This year we are encouraging Armed Forces Day supporters to send us photos of them saluting for the hard work and dedication of our servicemen and women across the globe.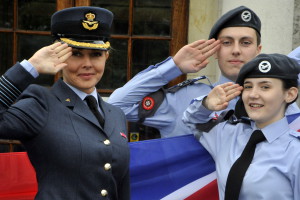 You can submit your photos in several ways. Tweet @ArmedForcesDay using #SaluteOurForces. Comment on one of our Facebook posts. Or email us at armedforcesdayuk@gmail.com.
We may use your photo for our website or social media channels and we'll try to respond with a member of the Armed Forces saluting you back to say thank you for your support!
So join famous faces including Sir Derek Jacobi, Carol Voderman and Lorraine Kelly who have already saluted our Forces for Armed Forces Day!