With only a few days until Armed Forces Day we take a look at a handful of events going on across the UK this Saturday (27 June)! If you're wondering what to do, keep reading….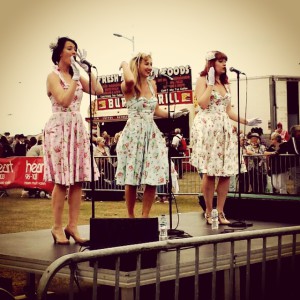 Ballmoney, Ulster (22-26 June) is celebrating Armed Forces Day through the years with a week-long exhibition of military history! To top the week off there will be a talk by a local historian from 12noon- 1pm with light refreshments. More information on this event is here.
Banbury, Oxfordshire (27 June) welcomes the Band of the Irish Guards to their market town. 142 Vehicle Squadron Royal Logistic Corps who will accompany the band. Here's how to find the event.
Barmouth, Gwynedd (27 June) plays host to the Three Peaks Yacht Race! Teams of four or five per yacht will be setting sail from Barmouth to Fort William, Scotland. Make sure you head down to cheer them on at the beginning of the race in The Harbour!
Berwick-Upon-Tweed, Northumberland (27-28 June) is celebrating 900 years of the history of the ancient Border Garrison town. Expect bands, parades and lots of military re-enactments! For more about what's going on head here. 
Coldstream, Berwickshire (27 June) is helping you to paint your very own Poppy Jar. Grab your brushes, bring your overalls and get painting in Coldstream. Here's how you can get involved.
Dawsmere, Lincolnshire (27 June) is one for the petrol-heads! Head down to the Old School Field this Saturday for your fill of Classic and Vintage Vehicles. Find out what else is on in Dawsmere here.
Dundee, Angus (27 June) is hosting an Armed Forces Day fun-day. There will be community performances, displays (including a fast jet cockpit) and a parade! Find out more about what's going on here.
Falmouth, Cornwall (27 June) is celebrating Armed Forces Day with Culdrose Military Wives Choirs. The choir will be performing at the Princess Pavilion on the bandstand. Be sure to get there early to reserve your picnic spot. Here's how to get to the Pavilion.
Holt, Norfolk (27 June) is getting arty for Armed Forces Day. They're paying tribute to the Armed Forces past and present by holding an art exhibition at The Gallery Picturecraft. Read more about it here.
Middleton, Greater Manchester (27 June) is having a fancy dress Karaoke evening. Here's where to go if you fancy a night out on the tunes.
Telford, Shropshire (4 July) presents the RAF Cosford Stars, Ice Hocky extraordinaire. Ever been to an Ice Hockey match? Now is your chance, head to Saint Quentin Gate in Telford for your fix of extreme sports and celebrations.
Tewkesbury, Gloucestershire (28 June) are having a Sunday afternoon sing-along here's how you can take part.
These events are just a selection of what's going on across the UK for Armed Forces Day. Find your local event here.